Testo Medic
Supplement the man.
Peak testosterone levels for higher energy, motivation, strength, and performance.
Testo Medic
Fact: the hormone testosterone is what gives young men vitality, energy, motivation, performance, and the ability to rapidly build muscle strength. As you age, in order to maintain your youthful momentum, YOU MUST SUPPLEMENT YOUR TESTOSTERONE! 

Testosterone is the secret sauce to being a MAN. 

Cutting right to the point -- no fluffy stuff or sugar coating -- if you are looking for an edge that ACTUALLY WORKS in giving you your mojo back in the gym, on the field, at the office, even at home… you've come to the right place. 

Following 15 years of formulation, trials, and research, the creator of Testo Medic has developed a formula that does what it is meant to do -- make you STRONGER. Coming directly to you from a gym junkie, a  trainer who knows his stuff, this product has been updated, adapted, and changed for optimum results - not in weeks but in DAYS. 

YES! You can actually see and feel it working. 

Truth be told, their supplement companies do not want you to know about this amazing formula. 

WHY? Because, it's four bottles in one.

Testo Medic is designed to eliminate cycling (on and off periods). The elevated added ingredients address multiple areas and improve overall health.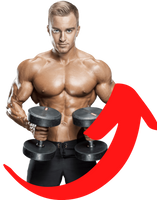 Numerous Benefits
Testo Medic was developed with over 15 years of research to get you results in less than 15 days. See for yourself what our customers have experienced:
Explosive Energy -no mid-afternoon slump or caffeine needed.
Rapid Gains -feel stronger by day 3.
Better Workouts -no more mid-workout dropout.
Better Pumps -with better pumps comes better form, better gains, better everything.
Less Body Fat -shed fat where it matters-gain muscle where it matters.
Stronger Libido -bring back your youthful energy
Less Joint Pain -partial or total relief.
Better Moods -for a better day at work, at the gym, outside, and everywhere else.
More Motivation -a get-up-and-go attitude for every activity.
Better Male Performance -for the overall better male experience.
Improved Sleep -really FEEL like you got those 8 hours.
Quicker/Better Recovery -less time aching, more time lifting, running, and doing what you do best.
Perfect Formula
Testo Medic is a great solution for those looking for an edge. Whether that be motivation, results or better recovery. This product was formulated over a 15 year time span. The formulation was updated and changed many times to get the correct ratio of ingredients. Try it today. If you subscribe to Testo Medic, you can receive a discount. You can cancel at anytime. Shipping is free in the U.S.
Testo Medic Testimonials
Strength Gains!
I have been weight training regularly since I was 14 years old. I was a state qualifying wrestler in high school as well as a collegiate wrestler. I broke two New York State AAU powerlifting records in deadlift and bench press. I've been taking Testo Medic for about 6 weeks now and the results/effects have been incredible! All my lifts have gone up substantially while my body fat has decreased! I can't say enough great things about this product. I've tried many test boosters and to be honest, they I hadn't noticed any results at all. When I heard about Testo Medic I was very skeptical because of my previous experiences with test boosters. Well, I gave it a shot and it not only worked it but it's incredible how quickly I saw results. I started my Testo Medic regiment 6 weeks ago at 175 lbs 11 % body fat, as of today I'm 183 at 7-8 % body fat. All of my lifts have gone up significantly almost 10% increase on my one rep bench press alone! That's not even my favorite part about Testo Medic, my energy is through the roof and I have more of libido than I did at 15. This stuff has done wonders for me and I'll never go without it!  
Charlie T.,

30 Years Old
Motivation
I have more than 30 years of experience and knowledge in weight training and competitive sports. I have been using Testo Medic for approximately three weeks now and have noticed several benefits from using this product. I have gained two extra repetitions on my deadlifts, bench, and squat routine which roughly translates to an 15% increase in strength. Lately I have had a lack of motivation for the gym. After taking Testo Medic I feel a renewed sense of urgency to workout even when I'm tired from a long day at work. I feel less lethargic at the end of the day and I am excited to workout again. I have been working out consistently for three weeks anywhere from four to six days a week now. My recovery times are faster, I don't feel as sore after heavy workouts and I can return the next day to the gym looking forward my next workout. I was even told that my chest, shoulders and arms look bigger. 
Billy R.,

46 Years Old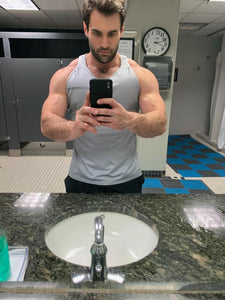 Revved and Pumped!
I started taking Testo Medic about a month ago. The first things I noticed immediately were an overall increase in energy before and after workouts, a long-lasting "pump" in my chest and arms, and better sleep. In the next few weeks nearly all of my lifts have improved and I look leaner despite gaining 5 pounds in a month.  I also noticed my libido revved up after the first couple days and it's been that way since. I haven't been this excited to hit the gym in a while and all of the extra energy I have now has helped me at work too. I would definitely recommend giving Testo Medic a try whether you think you need it or not; there are too many apparent benefits not to!
Luke O.,

28 Years Old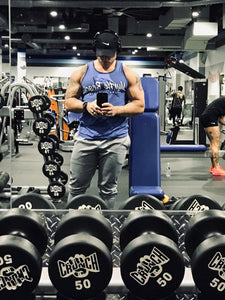 Strength and Recovery!
I started noticing a difference in my second week of using the product.  I started noticing was a strength increase. I was up about 2-4 reps on every exercise I was tracking. I also noticed better pumps during my workouts. I have longer stamina during my workouts, I have more energy throughout the day, and a libido boost. Some unexpected side effects are I've been falling into deeper sleeps at night, quicker recovery from my workouts, and while doing weighted dips this past week my elbow didn't hurt and it usually always hurts. 
Joe B.,

33 Years Old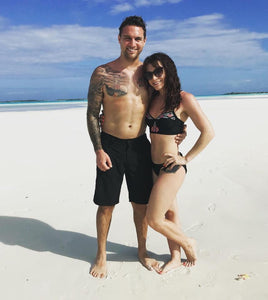 Better Workouts!
Things happened relatively quickly and within a few days. At first, I thought it was just my own thoughts and it was just a good day. I'm training for the fire department right now and my time on the stair mill with a weighted vest went from struggling to hit the three-minute mark to hitting 12 minutes with more to go. Prior to taking this product I found myself very drained and tired with low motivation to do anything. It felt as if once I started taking this product it was like flipping a switch and I woke up energized and well rested and made the most out of my days, especially my workouts. Recovery was incredible, even the second day after leg day which is known to hurt the worst for some especially me, barely phased me. Then I felt as if I had a pump in my muscles and just this confidence that I carried with me everywhere I went. I thought I was getting bigger but when people brought it up to me asking me what I was doing differently, I knew it wasn't just me. I have taken other products but never had results like do with this one. If you're looking for noticeable differences and results, this is the product for you.
Joe T.,

31 Years Old
Better Energy!
I started Testo Medic and I soon noticed more energy and the feeling of being stronger physically. I even noticed myself standing taller. I am in a men's lacrosse league and had minimal to no joint pain when playing. I moved better and faster and had only a little bit of soreness after my games. I am also a Type 2 diabetic and saw a 10-15 point drop in my average blood sugar.  
Eric M.,

50 Years Old
Got me training again!
The product creates what a call a boost of balance.  You can comfortably balance out your testosterone levels without uncomfortably noticing a difference.  For about two months I was stuck in a mental hole of not finding the motivation to make the time to train myself.  Since I started taking the product, I have had zero issues with having the desire to workout. Also, my back has felt way better not perfect but better considering the trauma that it took from being in a car accident. My libido is back to its normal state. This week is my first official consistent workout week and I am excited because with working out at 40 percent less than normal last week, my body is still changing.  I am not a believer in supplements at all, but I am a believer in this product, 100 percent. I am in a great mood... My last workout felt great as for the first time in a long time my joints did not ache.  
Brandon F.,

33 Years Old
Less Pain and Better Energy!
With the advice of my son, I started taking Testo Medic. At my age I was a bit worried about the product and if it would be safe for me. He said there were no dangerous or even questionable ingredients and told me just to try 1 bottle to see if anything changed. After a few days, a pain in my shoulder disappeared. I had this pain for more than 10 years and had to be careful moving certain ways. A few days later, the pain in one of my knees disappeared and, in another few days the pain in my other knee disappeared. I was able to go on afternoon walks again pain free. I even felt good enough to go skiing again! Keep in mind that it was just on the easy hills. I even felt great after and was not that sore. I am continuing to take it as I have gotten stronger and have  nice energy boost every day.
Bernie W.,

83 Years Old
Upped my energy!
At first, when I was introduced to Testo medic, I had my doubts. Most other natural test boosters out there claiming to be the best never worked for me. I never felt the "boost" or jump in energy that they claim I would feel. I never saw a decrease in my stubborn belly fat, no matter how much I worked out or tried to diet. And lastly, my performance in bed didn't improve not one bit. HOWEVER, Testo medic was the exact opposite! It took about 5-7 days before I felt anything different, but it was really evident when I did. I noticed I was waking up easier in the morning and that I had energy throughout the day. The supplement replaced the need for me to use a pre work out, the pumps were immense! And the best part? The pump never seemed to go away. I felt bigger, meatier and way leaner than ever before! And fellas, let me tell you, your wife will definitely notice a change! So do I recommend Testo medic? Yes, I'll even go out on a limb to say that it's one of the best supplements I've ever used, and I will continue to use this product from here on out!!
Juan B.,

25 Years Old
Great pumps!
I have been lifting regularly for over a decade now. I was a varsity starter in basketball and football in high school. I started taking Testo medic about a month ago and this stuff is amazing! All my lifts have gone up while I've lost body fat and gained muscle! I was impressed by the immediate effect of this supplement. The pump alone is reason enough to take it. However, there are many more benefits of using testo medic. My libido as well as energy is out of this world since I started taking it and for those reasons I highly recommend Testo Medic to anyone who wants to wants a test booster that actually works! 
Eric C.,

32 Years old
Game Changer
.The best product on the market-Strength, libido. My results were verified on ARX and Carol bike. I started going to the gym a lot more because it was exciting to see my new improvements.
Amazing results and I am a monthly customer. 
Robert C.,

52 Years Old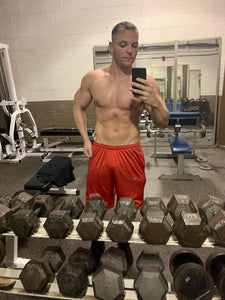 Strength and Pumps
In a short time, I have gotten super strong. With the pumps I get, I look and feel ridiculous!
Tonin B.,

38 Years Old
Great Product!
Testo Medic is a great product!  Honestly I didn't expect a lot from this product being in my 20's and using a testosterone booster but I was actually pleasantly surprised with a good bit of difference at the gym.  In a month of taking this product I noticed I was able to lift heavier, do more reps, and my muscle endurance was higher.  In a month I was able to add more than 25lbs to my bench, 20lbs to my military press, and 50lbs to my squat.  The biggest difference I noticed was between sets being less tired and was able to push harder in each set.  All in all a great product would recommend it.  5 stars!
 Nathaniel W.,

26 Years Old
More Motivated to Train
I had a positive experience from taking Testo Medic. During the month, I had better workouts as the weights felt lighter and had better recovery. I had a gain of at least 10lbs on my squat and 15lbs on my deadlift which I had already been working on. The supplement seemed to add to performance even when there were times I didn't feel all that ready to workout. I also gained about 5lbs and none of those pounds ended up on my waist. 
Eric H.,

45 Years Old
Better Bounce Back & Pumps
I thoroughly enjoy using Testo Medic as part of my pre and post workout supplementation. I have noticed fuller pumps, faster recovery and a drier look to the muscles. 6 caps is clearly the right dose for me. I'm 6' and about 230 staying relatively lean- and at age 55 this array of nutrients has made a difference. As soon as I ran out, I was sorry I didn't have my next bottle ready to go.
Mike D.,

55 Years Old

Great Results! (Amazon)
Testo Medic works! Ever since I started taking Testo Medic my energy levels have skyrocketed. I run five times a week and with testo medic recovery is much faster. I have to give credit to Testo Medic for also boosting my libido and performance at home. It's helped me feel like I rewound the clock 15 years.
Luis L.,

43 Years Old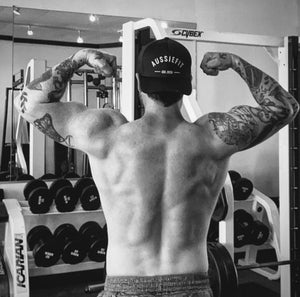 Highly Effective
I've been using Epoch's Testo Medic for roughly 6 months now - Since starting I have noticed I have been able to develop a harder leaner muscle whilst having a greater capacity with lifting in the gym. I also have noticed a significant reduction in joint pain and inflammation. As a trainer I've found this supplement to be highly effective and have zero qualms recommending it to clients to help enhance their results inside and outside the gym.
Chris W.,

28 Years Old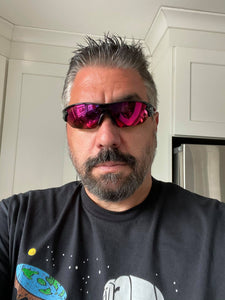 Strength and Energy
Great product does exactly what it supposed to do. My energy was up and my strength. I highly recommend this product it doesn't disappoint. Felt the difference right away.


Jeff G.,

53 Years Old
Better Energy & Sleep

Since taking the product, I definitely feel more energetic, sleep better and have no brain fog.


Carey H.,

58 Years Old
Lower Body Fat

I took Testo Medic for 6 months. During that time my workouts were considerably reduced due to other, non-physical issues (my house burned down). With the added stresses and reduced workouts, I still saw my body fat and BMI head down to good numbers. I ran out about a month ago and see those numbers starting to rise again.....Time to reorder and get my workouts going stronger again!


Ken P.,

65 Years Old
Best in Years
Great product. As someone who has experimented with multiple testosterone-boosting products over the years, I have to say that TestoMedic had the most noticeable impact. The gym/muscle building effects seemed on par with other products but where it really shines is in the mood boosting and sleep department. After a week of use, my mood and energy levels were noticeably elevated and I've been sleeping the best I have in years. I can't recommend it enough -TestoMedic will have a positive impact on your life in and outside the gym.
Doug K.,

36 Years Old